Welcome to the Geograph Worldwide Homepage
Geograph is a concept and open source code for a online website to create a comprehensive collection of photographs capturing every part of given region.
Currently there are three active projects, shown below - including a photograph from each.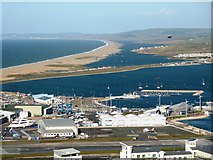 Today's Photo of the day
SY6676 : Portland Harbour and Chesil Beach
by
Tom Jolliffe
This image is taken using a long lens from a point just below The Verne prison. Chesil Beach always impresses with the elegance of its curve.

www.geograph.org.uk
Today's Photo of the day
UMB6099 : Kallenhardter Wäschkepoat
by
Paul L

Schild: "Der 'Wäschkepoat' diente den Frauen von Kallenhardt als gemeinsame Waschstelle und befand sich früher an der Bulleborne am Schlagwasser, nahe dem Campingplatz (Bulleborne = eingefaßter Quellteich mit aufsteigenden Blasen, bullern).

geo-en.hlipp.de
Random photo (doesn't have a daily photo)
WV6048 : Main road into St Aubin
by
Oliver Dixon
The anchors set a nautical theme.

www.geograph.org.gg
Geograph Britain and Ireland, also has a slightly simplified site schools.geograph.org.uk intended for use within Schools.
... and a sub-project just focusing on images in Ireland, www.geograph.ie.
Geograph Germany/Deutschland, also has a German/Deutsch language version at geo.hlipp.de.