Welcome to the Geograph Worldwide Homepage
Geograph is a concept and open source code for a online website to create a comprehensive collection of photographs capturing every part of given region.
Currently there are three active projects, shown below - including a photograph from each.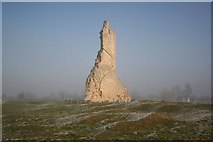 Today's Photo of the day
TF1861 : Kirkstead Abbey ruins
by
Richard Croft
The last remaining masonry above ground of Kirkstead Abbey. Founded in 1139 and moved to this site in 1187, this fragment is the SE angle of the S transept, surrounded by extensive earthworks. Seen on a frosty and foggy morning, just as the sun was ...

www.geograph.org.uk
Today's Photo of the day
UMV9106 : Heimsheim: Flur "Grund"
by
Andreas Gmelin-Rewiako

geo-en.hlipp.de
Random photo (doesn't have a daily photo)
WA5707 : St. Anne's Church, Alderney
by
Peter
Channel Islands. This grand church, designed by Gilbert Scott in 1850s, replaced an original medieval church. WA573073

www.geograph.org.gg
Geograph Britain and Ireland, also has a slightly simplified site schools.geograph.org.uk intended for use within Schools.
... and a sub-project just focusing on images in Ireland, www.geograph.ie.
Geograph Germany/Deutschland, also has a German/Deutsch language version at geo.hlipp.de.