Welcome to the Geograph Worldwide Homepage
Geograph is a concept and open source code for a online website to create a comprehensive collection of photographs capturing every part of given region.
Currently there are three active projects, shown below - including a photograph from each.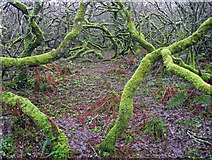 Today's Photo of the day
SW4837 : Scary wood near Amalveor
by
Bob Jones
A patch of woodland to the west of the track to Beagletodn is low-lying; the twisted boughs are covered with a green lichen, giving the area an eerie feel.

www.geograph.org.uk
Today's Photo of the day
UNA1035 : Schloß Johannisburg in Aschaffenburg (Johannisburg castle in Aschaffenburg)
by
Thomas Krömer

geo-en.hlipp.de
Random photo (doesn't have a daily photo)
WV6447 : Working Cranes
by
Gerald England
The blue crane is working on the New North Quay whilst the ones in the background are on Albert Pier.

www.geograph.org.gg
Geograph Britain and Ireland, also has a slightly simplified site schools.geograph.org.uk intended for use within Schools.
... and a sub-project just focusing on images in Ireland, www.geograph.ie.
Geograph Germany/Deutschland, also has a German/Deutsch language version at geo.hlipp.de.