Welcome to the Geograph Worldwide Homepage
Geograph is a concept and open source code for a online website to create a comprehensive collection of photographs capturing every part of given region.
Currently there are three active projects, shown below - including a photograph from each.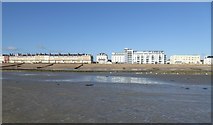 Today's Photo of the day
TQ1401 : The things I do for a geograph!
by
Shazz
Here I was, paddling, with sea water coming over the top of my wellies. Immediately ahead is the Burlington Hotel in the next grid square to the north.

www.geograph.org.uk
Today's Photo of the day
UPV7071 : Herbstlicher Weg bei Lenzenberg
by
Günter G

geo-en.hlipp.de
Random photo (doesn't have a daily photo)
WV2975 : German Occupation Museum - Occupation Sign
by
Colin Smith
"The German Occupation Museum on Guernsey is owned and operated by Richard Heaume. It all began when Richard the schoolboy began collecting spent bullets in the local fields after the plough had gone by. In June 1966 Richard`s parents allowed him to use ...

www.geograph.org.gg
Geograph Britain and Ireland, also has a slightly simplified site schools.geograph.org.uk intended for use within Schools.
... and a sub-project just focusing on images in Ireland, www.geograph.ie.
Geograph Germany/Deutschland, also has a German/Deutsch language version at geo.hlipp.de.