Welcome to the Geograph Worldwide Homepage
Geograph is a concept and open source code for a online website to create a comprehensive collection of photographs capturing every part of given region.
Currently there are three active projects, shown below - including a photograph from each.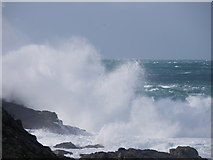 Today's Photo of the day
SW3426 : Sennen cove during stormy weather
by
sue hogben
Waves breaking over the rocks at Sennen cove Cornwall.

www.geograph.org.uk
Today's Photo of the day
UME2760 : Wangerooge - Lokomotive der Schmalspurbahn durchfährt Öffnung im Deich
by
gps-for-five

geo-en.hlipp.de
Random photo (doesn't have a daily photo)
WA5907 : An Alderney Stone atop the Anti-Tank Wall
by
John Rostron
This is one of Andy Goldsworthy's 'Stones'. They are actually dried earth spheres, each made from a different source. They are said to contain a different object which will eventually weather out.

www.geograph.org.gg
Geograph Britain and Ireland, also has a slightly simplified site schools.geograph.org.uk intended for use within Schools.
... and a sub-project just focusing on images in Ireland, www.geograph.ie.
Geograph Germany/Deutschland, also has a German/Deutsch language version at geo.hlipp.de.