Welcome to the Geograph Worldwide Homepage
Geograph is a concept and open source code for a online website to create a comprehensive collection of photographs capturing every part of given region.
Currently there are three active projects, shown below - including a photograph from each.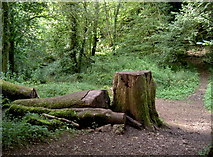 Today's Photo of the day
ST5248 : A useful landmark
by
Neil Owen
This recumbent timber marks the junction of the paths in Ebbor Wood. Take the left route and you will wander right down the waterway that forms the Gorge.

www.geograph.org.uk
Today's Photo of the day
UQC0537 : Köthen Jakobskirche
by
Heiko Kaiser

Kirche St. Jakob in Köthen, rechts daneben das Rathaus der Stadt -

geo-en.hlipp.de
Random photo (doesn't have a daily photo)
WV2478 : Rocky Horror
by
Colin Smith
Whimsically painted rock guarding a privately-owned shore at L'Eree Headland. www.visitguernsey.com https://en.wikipedia.org/wiki/Guernsey

www.geograph.org.gg
Geograph Britain and Ireland, also has a slightly simplified site schools.geograph.org.uk intended for use within Schools.
... and a sub-project just focusing on images in Ireland, www.geograph.ie.
Geograph Germany/Deutschland, also has a German/Deutsch language version at geo.hlipp.de.