Welcome to the Geograph Worldwide Homepage
Geograph is a concept and open source code for a online website to create a comprehensive collection of photographs capturing every part of given region.
Currently there are three active projects, shown below - including a photograph from each.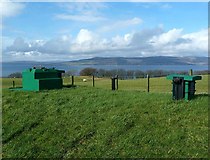 Today's Photo of the day
NS1964 : Skelmorlie ROC Post
by
Raibeart MacAoidh
This relic of the Cold War was operated by the Royal Observer Corps and was open between April 1965, and September 1991. Skelmorlie ROC Post http://www.secretscotland.org.uk/index.php/Secrets/SkelmorlieROCPost

Today's Photo of the day
TLT9078 : Isteiner Schwellen
by
Klaus Graßmück

Stromschnellen im Oberrhein bei Istein

Random photo (doesn't have a daily photo)
WV7150 : Gorey Promenade
by
Gerald England
In the centre of the gardens is the memorial "Recollection" [[549]].

Geograph Britain and Ireland, also has a slightly simplified site schools.geograph.org.uk intended for use within Schools.