Welcome to the Geograph Worldwide Homepage
Geograph is a concept and open source code for a online website to create a comprehensive collection of photographs capturing every part of given region.
Currently there are three active projects, shown below - including a photograph from each.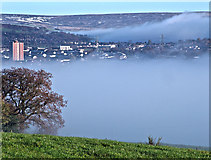 Today's Photo of the day
SJ9895 : Hattersley
by
Stephen Burton
The morning mist lifting over Hattersley viewed from Apple Street, the moors of Arnfield and Hollingworth Hall can be seen on the horizon.
Today's Photo of the day
UUU8819 : Berlin, Schloss Bellevue
by
Michael W
Random photo (doesn't have a daily photo)
WV6654 : Crane on the jetty at Boulez Bay
by
Oliver Dixon
Geograph Britain and Ireland, also has a slightly simplified site schools.geograph.org.uk intended for use within Schools.